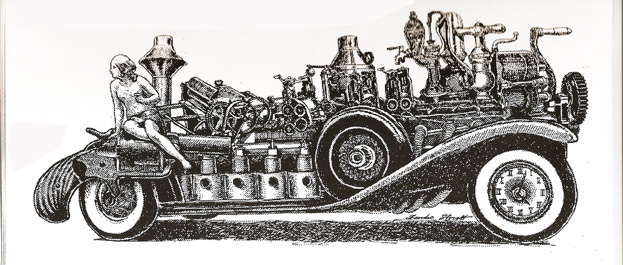 "Guile Will Get You Nowhere," The Sun, 1981
To me this seems an accurate representation of how cars work.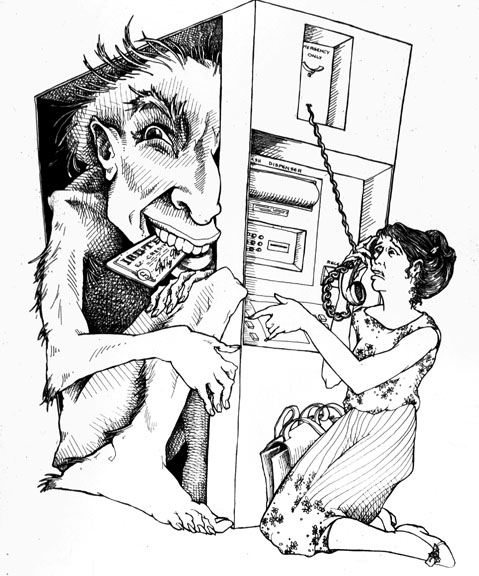 "Bank Card Monster," The New York Times Sunday Travel Section, 1979
A technically accurate representation of how bank machines work.
And for those of you who have who have always wondered how rocks are made, this piece is for you: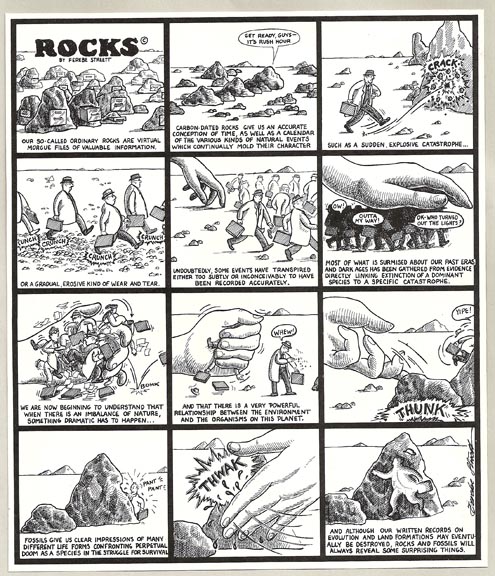 "ROCKS," Hopkins Magazine 1992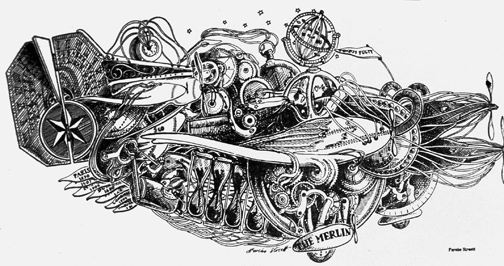 "Passages of Time," The Sun, 1981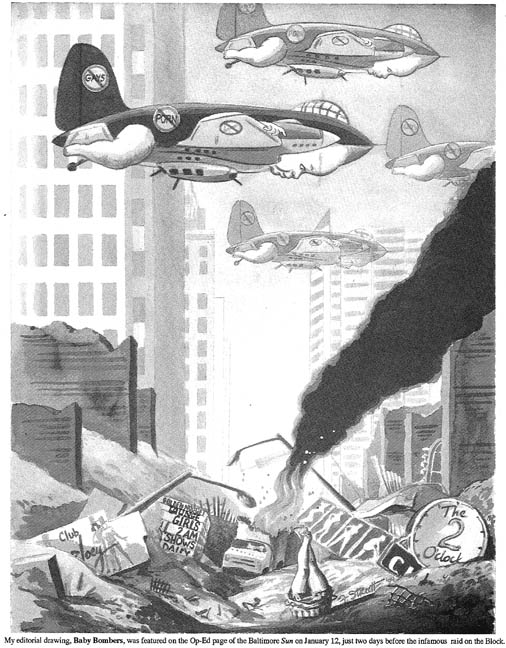 "Baby Bombers," The Sun, 1995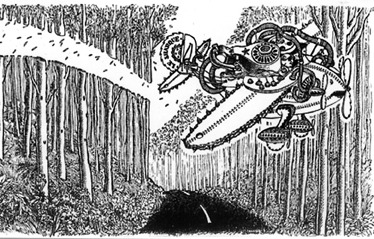 "The Chainsaw Boys," The Sun, 1981
LOTS more to come...